About Soape Platinum Software
---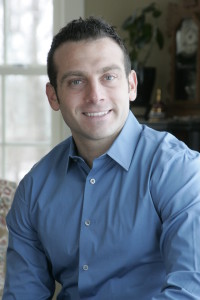 SOAPe, LLC is a privately-held software company located in Glen Mills, PA. We have been developing quality software for the chiropractic community for more than 10 years. What began as a PDA-based note taking application in 2001, has matured into a full scale Electronic practice management suite in 2011. SOAPe Platinum Plus is the first and only chiropractic practice management EHR software available to the chiropractic profession – under $400.
We are very proud to offer Doctors an affordable Chiropractic EMR and Chiropractic billing system that has the power of the big companies that won't break the bank.  SOAPe is owned and operated by Dr. Joseph Gaglioti who, since purchasing SOAPe, LLC in 2013, has been tirelessly working to improve the program for the profession.
We believe that our goals of developing superior quality chiropractic office management software, while focusing on the clinical needs of our chiropractic-users are inseparable, and together form the pillars of our present and future success.
Our first product was a PDA-based SOAP note application that was released in 2001. SOAPe PDA was well received by the chiropractic community. In May 2007, we launched a robust desktop reporting application known as SOAPe Platinum. SOAPe Platinum was a great documentation software, but it lacked some of the features that our clients wanted. In 2008, we decided to completely redesign and rebuild SOAPe Platinum software from the ground up using the latest and best technologies. Our goal was to deliver a product that was easy to learn and use and that contained all the features necessary to run a successful practice. We also wanted to offer this full-scale practice management software at NO CHARGE to the chiropractic community.
I believe that we have achieved our goals, especially with the release of SOAPe Platinum Plus. Our chiropractic practice management software is everything a chiropractor could ask for and more. It is capable of handling nearly every aspect of your practice including scheduling, reporting, electronic billing and claims management.
We pledge to continue developing SOAPe Platinum Plus software to meet the growing needs of our current and future clients. You can be certain that my team and I will be with you every step of the way when it comes to growing your practice and serving the needs of your patients.
I encourage you to spend some more time browsing our website to learn more about our practice management software and how it can help you to reach your dream of being a successful doctor.
Sincerely,
Dr. Joseph Gaglioti
SOAPe, LLC