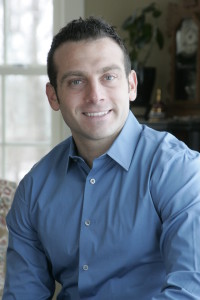 Dear Colleagues,
I would personally like to thank you for taking time out from your busy and hectic schedule to visit our website. I am confident that your time here will be well spent. My objective was to create a website that was simple yet informative without the confusing computer jargon.
My mission: "Deliver superior quality chiropractic EHR software and chiropractic billing software at the industries most affordable cost."
Like so many other doctors, I had dreams of starting my own practice right after graduating from Life University. If any of you have started your own office directly out of school you know how tough it is and every penny counts. I searched high and low for a software that does everything I need without the enormous price tag of the competitors.
In 2013 I found SOAPe Platinum and began using it and was amazed to have finally found an affordable, easy-to-learn, software that had all the features of the big name companies offering chiropractic EMR, EHR and billing softwares
A product that offered a practice management solution that was user-friendly, feature-rich and most importantly AFFORDABLE TO ALL, especially new graduates and first year doctors.
Warmest Regards,
Dr. Joseph Gaglioti, D.C.
CEO – SOAPe LLC